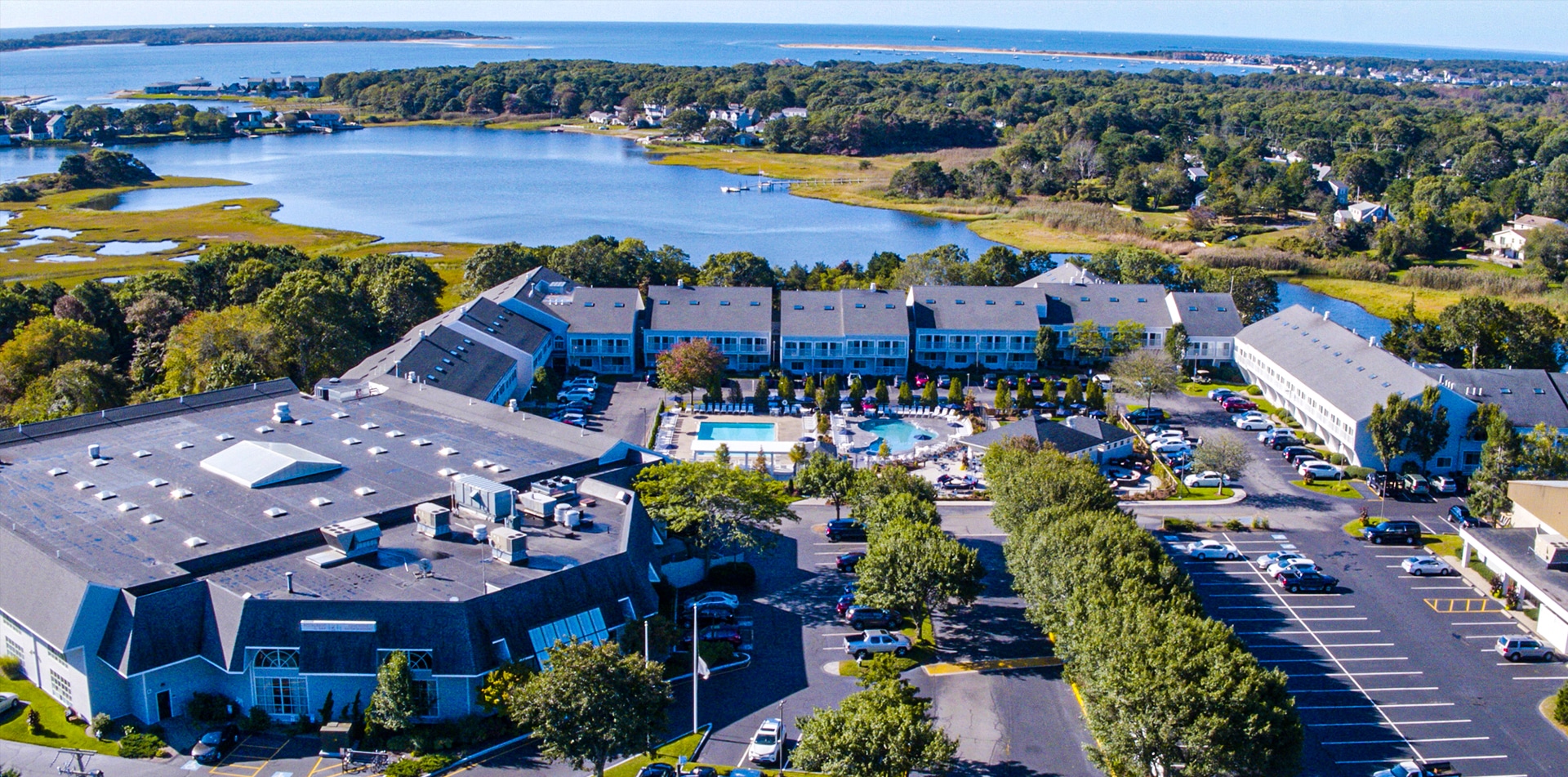 Rooms
Modern & Comfy
Spacious unit with a kitchenette, living room with sofa bed, dining table and guest bathroom. Separate bedroom and bathroom with a walk-in shower.
Lofted style unit with a kitchenette, living room with sofa bed, dining table and full bath on first level. Separate bedroom and bathroom on second level.
Sales
Become an Owner
Located near incredible beaches, golf courses and all the Cape has to offer. Variety of on-site activities including: indoor and outdoor swimming pools, fully-equipped fitness center, spa, scheduled activities and a lot more. Amazing opportunity to live your life to the Fullest.
Excellent! Great place to stay. Love the pool., Jacuzzi. Great entertainment and outdoor bar….definitely a +

Great place to stay. Staff very helpful and pleasant. One of the very few places with the one bedroom unit has 2 full bathrooms. Good location. Beautiful outside pool area with a great restaurant, and a fire pit area for night relaxing. And an indoor pool for those bad weather days. Plus there is a fantastic restaurant on property. The Loft has fantastic food and live music on the weekends. Outdoor grilling areas.

Own a timeshare there. I like the rooms, very clean. They have indoor and outdoor pools, plus a fitness center. Nice hot tub as well. The place is in a good location, very convenient to pretty much everything! I have an excellent time there every year. Plus with the timeshare I can trade for almost anywhere. For me, having one guaranteed week in the Cape is a good deal.

The cove has so many amenities! Two outdoor pools, an indoor pool, arcade and even a restaurant on-site! Choose the cove, you won't regret it!

Very friendly staff very clean and comfortable great food and music. 3 outstanding pools

Very nicee hotel. Everything is so clean and the pool is a great amenity. The best thing in there is the restaurant and entertainment at the loft every Friday, Saturday, and Sunday. Great place to be for a vacation!
Our Restaurant & Bar
Offering lunch, dinner, outdoor poolside service (in season), live entertainment, comedy, special events, and an atmosphere that's perfect for any occasion. Come in to relax, eat, and enjoy all that we have to offer. We look forward to seeing you soon. Dial In-house: Ext 614 or 774-552-2177 –
theloftatthecove.com
Call to make your reservations today!
Awards and Recommendations